What happened there anyway?
By LARRY JOSEPH CALLOWAY
Anasazi,
Anasazi,            
tucked up in clefts in the cliffs
 growing strict fields of corn and beans
 sinking deeper and deeper in earth
 up to your hips in Gods. . . .
–Gary Snyder
They are long gone, of course, eight centuries gone, but I always think they still own those crooked canyons and sunny alcoves where they built in sandstone and wrote on walls and signed their strange writs with hand prints. After the summer heat we drove to the Colorado Plateau looking for the goners, the absentee owners. We walked their intermittent ways in the sun and sat and read or talked by the lantern in the moon. Like good journalists and good tourists we came back with stories and pictures. There was a house on fire.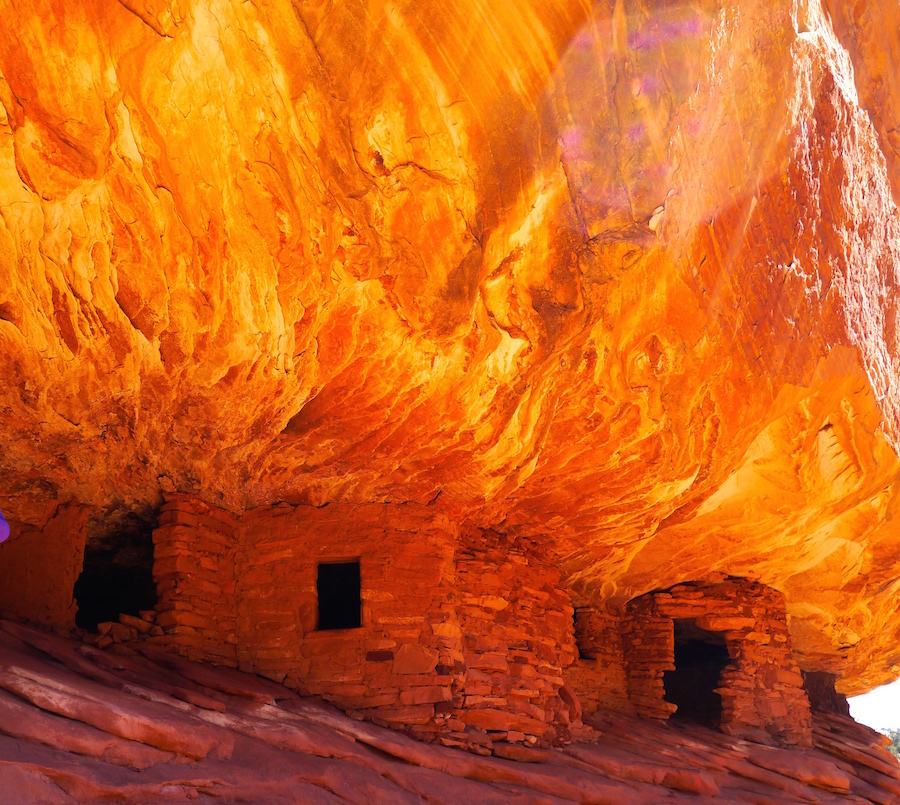 As if something still raged. As if it were telling us something.