Review of "Educated" by Tara Westover
By LARRY JOSEPH CALLOWAY (c)
"Educated" is an ironic title for a memoir by a young woman, Tara Westover, who showed up at Brigham Young University from rural Idaho at age 17 without any education at all, not even home schooling. All she knew was the mountain where she lived and the personalities of her extended family and the beauty of the seasons and animals and junk cars and how to ride and tame horses and how to cook and identify herbs and their healing properties, and how to sing before an audience and how to trust her own instincts. The meaning of "educated," then,  must lie in her flyleaf quote from John Dewey that "education is a reconstruction of experience."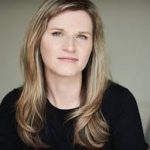 At 27 Tara Westover received a PhD in history from Cambridge University in England. Her story, published in March, is sure to provoke public schoolers and believers in Jeffersonian democracy. They will have explanations and investigations. All I have is the suggestion that you read this book.
If it were simply about "another young person who left home for an education. . . and isn't going back," as the New York Times review concluded, then her memoir would not be a best seller, despite her skillful story telling. The success is in the setting, the surrounding, which is a mystery to most Americans. Most of the book takes place in what is being called The American Redoubt, by fringe writers and their followers. This is the mountainous spread of the interior northwest (Idaho, Wyoming, Montana, and parts of eastern Oregon and Washington).
The survivalist culture of the Redoubt (a fortified refuge) involves severing dependance on government, its schools, its police powers its health care requirements, its systems of water, power, and transportation, and its distribution of goods. The culture involves preparing for the political-economical system's collapse by stockpiling guns, food and fuel and other necessities. Culture is the business of anthropology and this memoir, along with its literary virtues, is anthropological.
Her father is a tyrant, a doomsday prepper who has dozens of guns and a thousand gallons of fuel wrapped and buried. He draws his absolute family authority from random biblical passages. He supports the family with his junkyard salvaging and barn building, in which the seven children as they grow are expected to help. He ignores safety as a matter of crazy religious faith — the angels of the Lord will protect them — and Tara is slashed, impaled and twice nearly crushed to death by his frenzied junkyard sorting. "Dad lived in fear of time. He felt it stalking him. I could see it in the worried glances he gave the sun as it moved across the sky, in the anxious way he appraised every length of pipe or cut of steel," she writes. (more…)