My last Telluride Film Festival review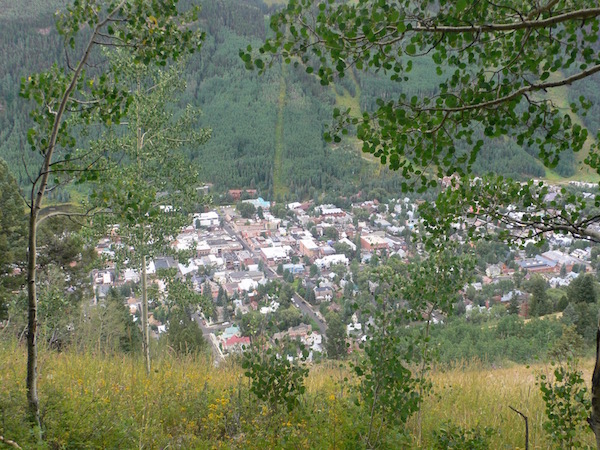 September: Telluride
By LARRY JOSEPH CALLOWAY
NEWSPAPERS, the first drafts of history, also used to write the loglines of movies. The logline for "Spotlight," debuted at the 2015 Telluride Film Festival and my hope for a lot of awards, goes like this: A quartet of Boston Globe investigators, publishing under a "Spotlight" logo, shames the Catholic Church, the legal profession and journalism itself in a year of stories about the systematic burying of cases of sexual abuse of children by parish priests. The 2003 Pulitzer Prize panel called the work "courageous," and the screenplay by director Tom McCarthy ("The Station Agent") and Josh Singer portrays that courage with artful intelligence.
We all know the general story, but this telling is new. It unfolds like a thriller. The reporters discovered a pattern of concerted reaction in contradiction of the "just a few rotten apples" p.r. strategy of the Church. When an activist group supporting the victims, mostly kids from poor Boston parishes, would manage to get a case to court, a conspiracy of silence descended like a dark curtain. A pedophile priest would get some time off and a transfer. The family of the child or children would get a patronizing visit by the archbishop and $20,000 (a limit set by a strange Massachusetts statute). The case would then be officially sealed and the victims, not the defendants, would be abandoned to live in shame.
The Spotlight reporters led by Walter Robinson saw the pattern and were the first to expose it after diligent research. Robinson is played by Michael Keaton, who is not the star because the ensemble including him, Mark Ruffalo, Rachel McAdams and Brian James is the true star. They repeatedly attempt to interview lawyers who say they can't talk because they would be disbarred for violation legal ethics. When Robinson ridicules this, a lawyer responds that he was just doing his job. Robinson asks, then, whose job was it to look after the victims?